We Promise,
Quality Control & Quality Management
Our full-spectrum Quality Assurance services include web, desktop, and mobile application testing solutions. Our QA team picks the most appropriate automation framework based on your business goals. Our goal is to devise efficient testing and quality management processes for your project, allowing customers to focus on their core competencies.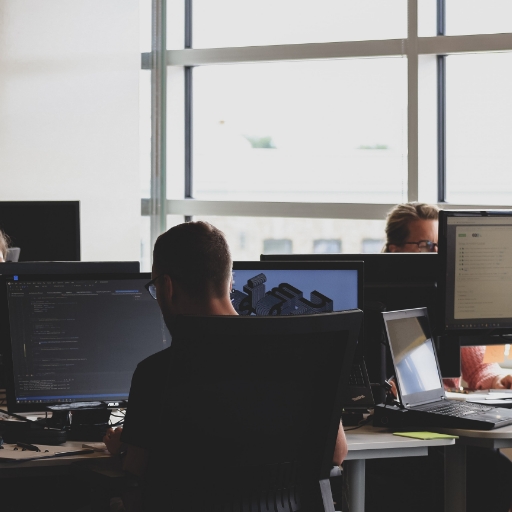 What Do Our Quality Assurance And Testing Services Cover?
Whether your software is a micro-application or enterprise-level system, our QA services can help your company. We offer a wide range of software testing and QA services to help anyone avoid product failure and improve their customers' lives.
Interested In Outsourcing QA Testing Solutions That Work Best For You?
We can help you achieve smarter production, unmatched product quality, and improved digital quality.
Software Testing Life Cycle
Functional, usable, reliable, efficient, and consistent are the hallmarks of a quality product. That's what our quality assurance team delivers. We follow a proven 6-step methodology for executing software testing services, ensuring that our customers are utterly delighted with their flawless results.
Requirement Analysis
The requirements analysis phase is important as it helps you identify whether you need to automate any testing tasks. This phase also allows for cheaper bug fixing.
Test Planning
During this phase, the team defines who will participate in the testing, what tools and environments are necessary, and any other considerations for the test.
Test Case Development
We write test cases to check every piece of functionality. We also prepare smoke tests to make sure that we've gone through all the important pieces of the software.
Test Environment Setup
We ensure our applications are of the highest quality. We create test environments to ensure a smooth deployment and seamless integration into the end user's existing environment.
Test Execution
We carefully test and check your product by running it through our manual and automated testing procedures. We catch and fix every bug in your product to provide a trouble-free experience.
Test Cycle Closure
We'll work with you to test your product cycle after cycle until the quality meets your pre-defined acceptance criteria.
Contact Us
Tell Us About Your Project
We'll contact you within one business day to discuss your requirements.