DPOS
Dtech Systems came up with a product that can be used by small & medium businesses as well as the enterprise sector. With lots of work and dedication to its development, Dtech successfully achieved a long-awaited milestone. Dtech Point of Sale (DPOS) System is the best solution for facilitating retailers in Sales record keeping, Sales reports, Business transactions, Cashflow & Accounts management, Inventory management, and other important features.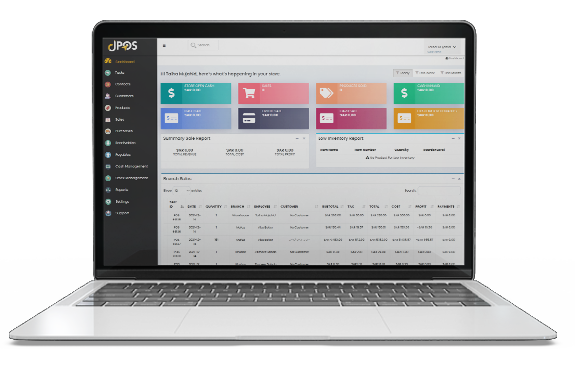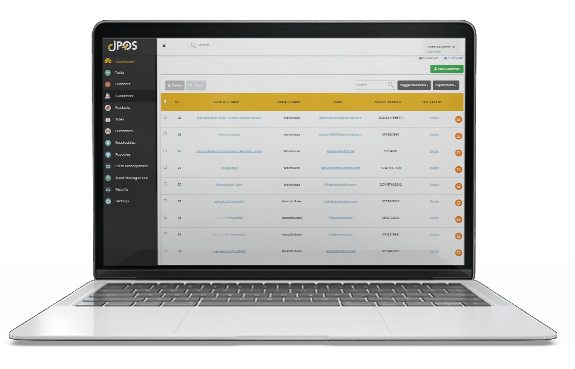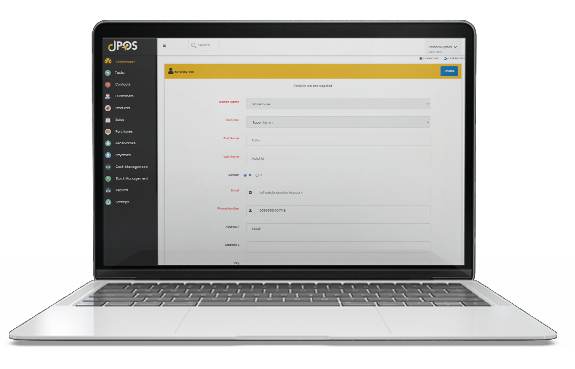 Problem
Since it is a cumbersome task to take care of all the aspects of a POS & Inventory Management System, Dtech had to cope with these challenges:
Managing a wide range of products across multiple outlets
Centralizing all outlets and warehouses under one system
Keeping sales records and sales reports
Taking care of the cash flow
Receivables and payables records and its data
History of stocks and its flow
How to manage the daily cash and expenses
Keep a record of the purchases
How to manage the employees, customers, suppliers, branches and other contacts
Having all kinds of details related to the products
Solution
Unified System: To enhance business automation and operations effectivity.
Amalgamation of Assets: A system that connects outlets and warehouses across cities and countries to streamline inventory management.
Product Management: Origin of the product, details of suppliers, costing of a particular product, variants, and barcode. All aspects of a certain product are managed by the DPOS.
Sales Management: Daily sales report can be generated from DPOS. The new item can be added anytime. Sales quotation and delivery charges variants can also be seen from it.
Receivables and Payables Management: Balance can be managed along with cheques and receipts. Payment modes and credit alerts are also a part of this section.
Inventory Management: Stocks can be managed easily. Stock history can be seen. Warehouse stock transfers and receiving, both can be viewed from the DPOS.
Cash Management: Funds transfer details, daily cash status and reports of cash can also be generated from DPOS. Hence all the details related to cash can be swiftly managed through this system.
Purchase Management: Details of the supplier, the purchase order details and product receiving are available in this part. The data related to procurement can be managed from this system.
Reports Management: The user can generate customizable reports from the system. Product and sales report, inventory reports, end day reports, and employee performance reports can also be generated from DPOS.
Complete Retail Program: It is a complete retail program for the business which wants to clearly see the flow of materials. The details of the products, their costing, and profit generated by the sales are also shown by the DPOS.
Contacts:
This is the tab which will show the record of all the added employees, branches and suppliers. And also one can add all these users with the various permissions accordingly.
Sales:
This is the screen through which the user can sell the products to his customers. The user can only be able to use this section if he has stock of any required product.
Receivables:
The purpose of this module is that the overall due amounts of the customers will be shown here. So the salesperson can be able to have the record of all those customers who have due payments. This screen mainly consists of a list of customers. Same search option, toggle column option and export file option are there. The receivable list will be shown according to the branch selected by the user from the top given option.
Reports:
This is the report section from which a user can extract the required report against any module. Here in this section, users can extract all invoices generated by the system.