THE BODYSHOP
The Body Shop was established in 1976 as a provider of enriching and naturally-inspired beauty products. All of their products are 100% vegetarian and cruelty-free. The body shop has over 200 stores in the UK and operates in over 50 countries worldwide.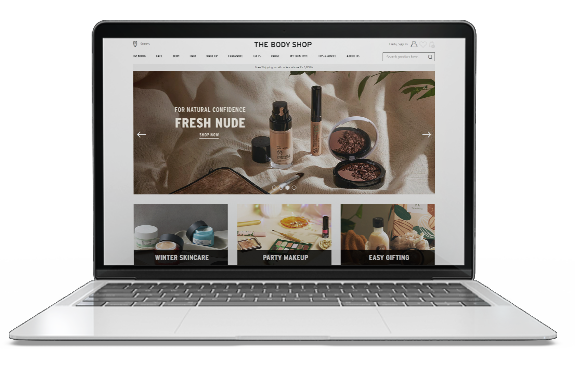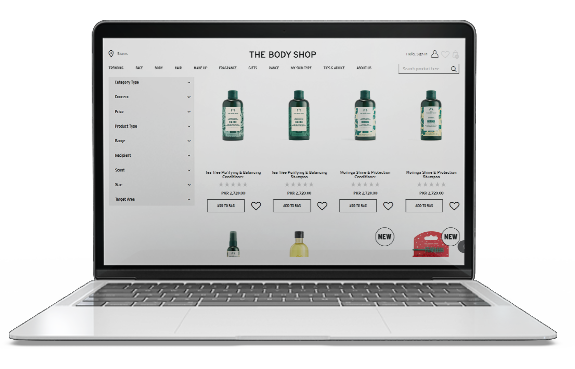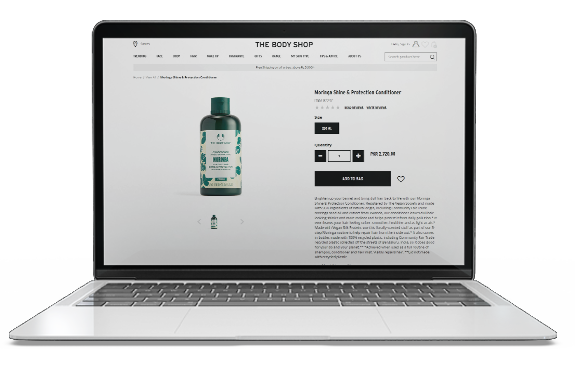 Problem
As a globally widespread brand, The Body Shop had already expanded to Saudi Arabia with over 20 stores spread throughout the country. However, physical retail stores were limited to metropolitan cities alone and were not sufficient to cater to the demand pouring in from all regions of the country. The Body Shop had international versions of their websites for all the countries they operate in, except for Saudi Arabia. According to research, 88% of consumers research a product online before buying in-store. The lack of an online presence for Body Shop in Saudi Arabia meant they were losing out on most of their potential consumers. In addition, a lack of a website was creating the following issues
Limited accessibility
Limited market reach
Weak customer relationship
Hindrance in marketing efforts
Solution
Dtech's responsibility as a software and digital marketing firm was to design and develop an e-commerce platform for the Saudi stores of The Body Shop. The user interface and experience of the website was kept similar to the official UK website to ensure brand consistency. The front and back end of the website was programmed to work with the Magento framework. To safeguard an optimized browsing experience, the responsiveness of the website was ensured, making the website flexible to all devices.
The development of the website alone was not sufficient to strengthen customer relations and marketing efforts. In order to take advantage of the power of analytics, Dtech ensured on-page SEO and analytics to assist The Body Shop in acquiring customer data and metrics to help devise a marketing plan according to the intended target market.
The Body Shop
Some of The main features and services provided to The Body Shop are given below:
Product Listing:
Users will be able to see products under different categories and sub-categories. He will be able to sort and filter products on the bases of provided options. He will be able to see product's price, add them to cart or favorite

Cart Page:
Users can see all the items added in the cart. Here users can update the product quantity, delete product from cart and apply coupon and check estimated shipping rates.

One Page- Checkout Page:
Users can checkout by one page express checkout. User will add his billing information, add coupons (if any), select shipping method, payment method and submit the order, all at one page.
Tracking
Users are able to track all the orders through the portal
Product Management
Admin is able to manage products such as add/edit/delete products, set their images, price, attributes, etc.
Inventory Management
Admin is able to manage inventory from the admin panel, he can set reminders for low stock and add different values for inventory like reorder value, threshold value, etc.
Other Features
Admin can also do the following things Customer Management, Orders Management, Coupon Management, Shipping Management, Payment Methods, Chat Module, Reports