INFRATECH
With a plethora of novel ideas and fresh content in our arsenal, we have provided committed support in digitizing one of the biggest partners of Microsoft in KSA, Infratech. Dtech Systems improved their online visibility through creating their website, search engine optimization and social media marketing.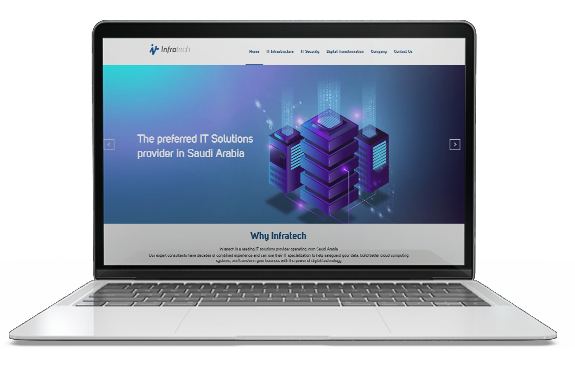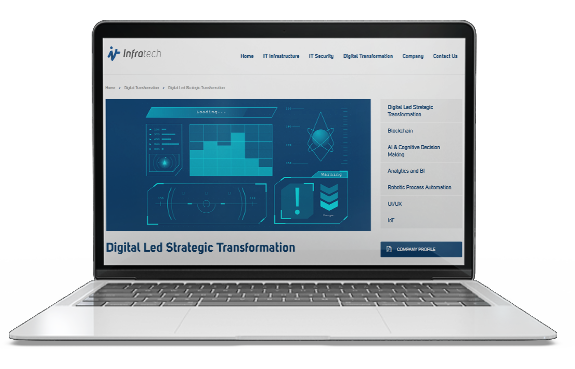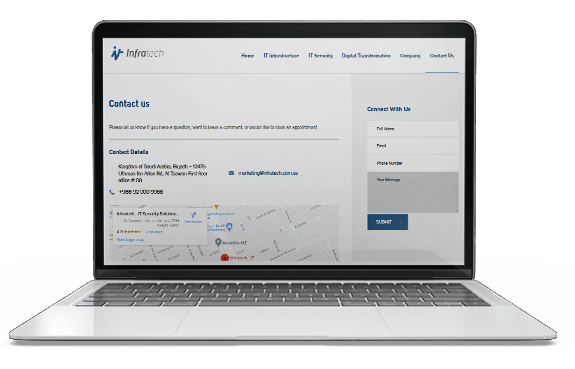 Problem
The key challenges in the project are as follows:
Develop a website to compete in the corporate world
Generate more sales and leads in the market
Selling Microsoft products to more customers via marketing and branding
Engaging people through social media platforms
Solution
Corporate website was designed for the client
Digital marketing campaigns along with search engine optimization improved the audience
Social media marketing increased the branding of the client
The client was able to increase sales through qualified leads
INFRATECH
Some of The main features and services provided to Infratech are given below:
Corporate Website:
We developed a corporate website for infratech to increase their online visibility and clientele. The website contains the details of all services provided by infratech. The services mainly include IT infrastructure, IT security and digital transformation sections.
Search Engine Optimization(Google):
SEO was done for infratech which included the following strategies: Competitors Analysis, SEO strategy, Fixing other website issues , Content Marketing strategy , Strategy for On-Page SEO ,Mobile Optimization/Responsiveness,Integration of Analytics and Webmaster,Setting up Custom reporting in Analytics,Monitoring SERPs, Strategy for off-page linking , Other SEO channels ,Keywords indexing and much more.
Social Media Marketing:
Social Media Marketing was done for infratech which included the following strategies: Social media competitor analysis,Social Media Asset Profiling and reBranding, Idea generation and campaign development,Branding / custom graphic design,Content creation ,SPAM monitoring and much more.
Email Marketing:
Following was the Email Marketing plan for InfraTech: Email server setup & customization,New emails collection,Campaign & target strategy,Creative theme development,Copywriting for emails , Website signup form development, and much more.