RICHY
The Richy group is a leading retail apparel group targeted towards men, based in Saudi Arabia. Its products range from fabric, stitched apparel to accessories and homeware. Additionally, the LaMode service provides bespoke tailoring options to its clients.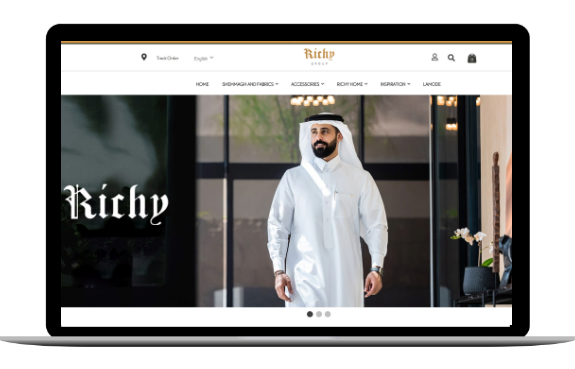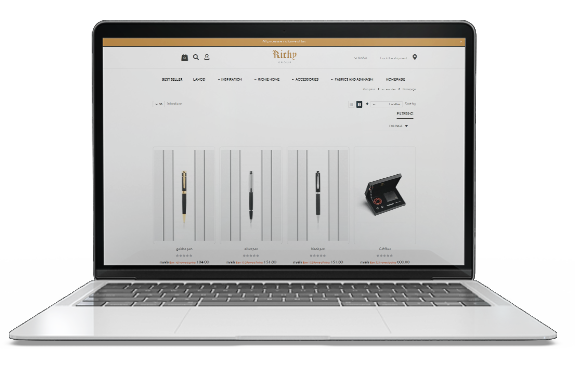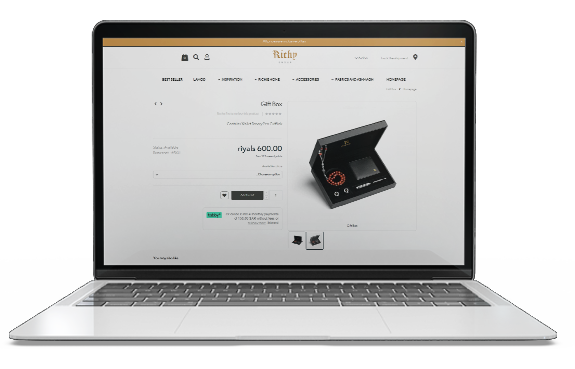 Problem
One of the biggest challenges for the company was of limited accessibility and reach. Additionally, as the company deals in customized tailoring options visualizing the finished product would have been difficult on a website. According to studies not only do consumers prefer omnichannel shopping but also prefer product interaction which is generally lacking in e-commerce. The following issues were plaguing the company
Limited Accessibility and reach
Unfulfilled demand
Lack of platforms for marketing efforts
Lack of product interaction on e-commerce
Solution
Dtech Systems was involved in the development of a website integrated with a 3D modeling feature. Magento 2 was decided as the E-commerce platform for web development due to its enhanced performance parameters. It was the optimal choice for Richy's website particularly because of its high scalability, flexibility, hosting freedom, availability of numerous extensions and easy third-party integrations. The website was designed to be highly visual with negative spacing to convey Richy's luxurious brand identity. The responsiveness of the website was ensured to make the site accessible from all devices.
A 3D modeling feature was created for the website to provide consumers with a virtual thoub try out experience. The feature allows consumers to pick their material and size of choice and view a virtual representation of the expected finished product reducing their perceived risk. The 3D modeling feature provided consumers with an enriching experience overcoming the lack of interaction typically faced when shopping online.
Richy:
Some of The main features and services provided to Richy Website are given below:
Product Listing
The user is able to see all the listed products under accessories and Thoups categories and subcategories. Users will click on any of the products to see its further details.

Product Detail:
The user is able to see complete detail of any specific product such as its Images, Videos, title, Price, description, reviews and related products. The user is able to carry out the following actions related to any specific product:
Select colour
Select Size
Select Quantity
Add to cart
Add to wishlist
Give review
One Page Checkout:
The user has the following details and options on the checkout screen:
2 Shipping Method
1 Payment Method
Billing Address
Delivery Address (Add more Address Option) Automatic location selection
Invoice info
Submit order (Pay)
Country and city (English) should be dropped down.
The user will be able to select different payment options like Cash on Delivery, payment through card etc. The user will be able to select a shipping method from the provided options.
Order History & Order Tracking:
The user is able to see his order list. The user can track his order by entering his tracking code given by any shipping company.
Admin Panel:
Magento Backend, Reviews Management, Categories Management, Products Management,Orders Management, Customers Management, 3D Modelling Management.